Gerald (Jerry) L. Connet
Manager
p: 407.766.6533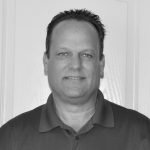 Jerry is a seasoned professional with 30 years in Manufacturing, Distribution, Asset Pooling and Business Management. He has had a long career with companies such as Quaker Oats, CHEP, Amware Logistics, Container Centralen and Eclipse Advantage. Jerry has held positions such as VP of Operations, CFO and COO for different organizations. Over the last seven years he has been an entrepreneur in Asset Management, Pallet Manufacturing, Logistics Consulting, and LED Sales.
Derek E. Isaacson
Vice President, Operations

p: 407.209.9933
Spending most of his professional career in the construction industry, Derek Isaacson has always been a driven individual that isn't afraid to think outside the box. Derek has consistently moved through the ranks from Construction Superintendent, to Project Manager, to Operations Manager, to Director of Operations, and to being an owner and Vice President in NetZero USA, LED Advantage. Derek brings years of hands-on construction and operations experience to the table to better serve his customers and get the results that turn a project into a winner.
Eddie Hurn
Director of LED Lighting Solutions
p: 863.287.4174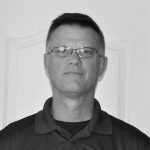 Eddie Hurn has a well-rounded background that created a foundation in operational excellence. Over the course of his career, Eddie has achieved extensive experience in all aspects of Supply Chain management. Successfully working his way up in a large distribution facility serving several states, Eddie ultimately became a corporate Product Manager with a focus on new product launch and brand awareness. Eddie considers it a blessing to have had the opportunity to work in manufacturing, sales, distribution and a corporate procurement environment providing him a vision to build on various business models. These experiences brought out his love for operational planning and understanding the importance of ROI, which is critical for our LED Lighting business.
Joel Folber
Director of LED Lighting Solutions
p: 407.718.1668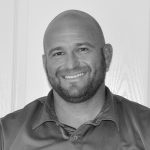 Joel has come to NetZero USA, LED Advantage after being in the automotive industry for over a decade. Joel has been an industry leader in customer service as well as sales, And has brought those skills to our LED family. Besides working with groups such as Enterprise Holdings and Lincoln Properties, he has a dedicated family life outside of LED Advantage, spending his off time with his wife and 4 children.
Ehren Ullein
Director of LED Lighting Solutions
p: 321.848.8862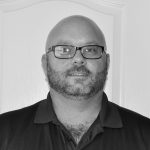 Ehren has come to NetZero USA, LED Advantage after being in the field of Human Resources Management for almost 15 years. Ehren was well respected and known for building rapport and relationships with his employees and management alike. He brings those experiences and skills to our LED family and clients alike. Prior to joining our team, Ehren has worked at Psychiatric Solutions Inc & Universal Health Services. Outside of work, Ehren enjoys spending time with his son & family, college football and outdoor activities.